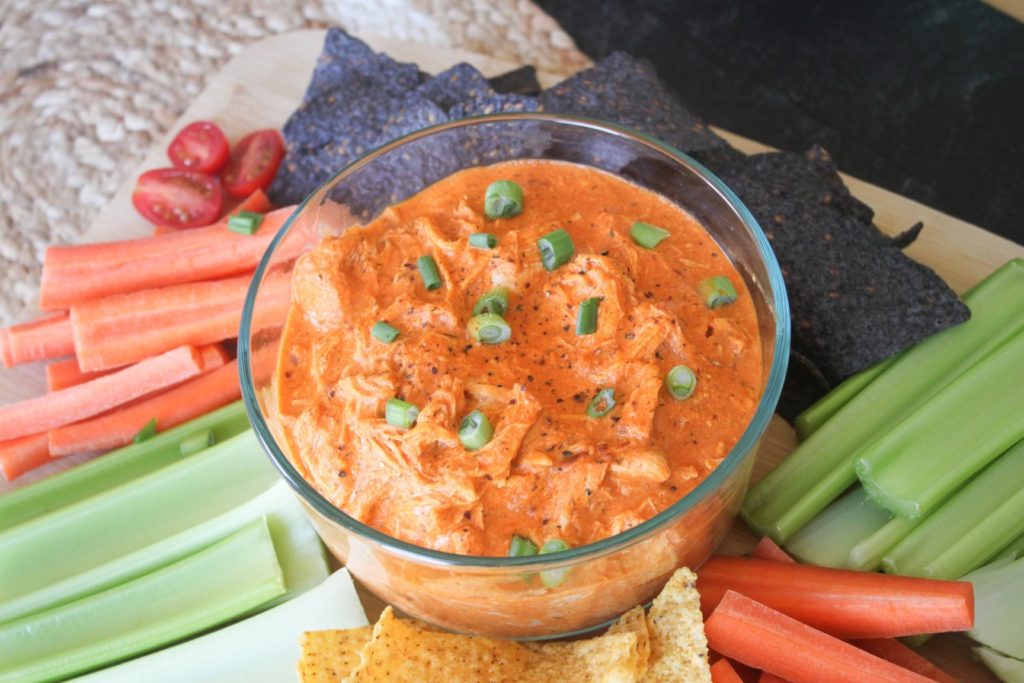 Instant Pot Buffalo Chicken Dip
Ingredients
Yields: 12-16 servings
6 boneless, skinless chicken breasts
16 oz buffalo wing sauce (I used Frank's)
4 oz cream cheese
3/4 cup greek yogurt, plain
1/2 tsp garlic powder
1/2 tsp onion powder
1/2 tsp dried dill weed
1/2 tsp dried parsley
1/2 tsp black pepper
1/2 cup cheddar cheese, shredded
1/2 cup mozzarella cheese, shredded
chives, for garnish
Instructions
Place chicken breast in InstaPot and cover with buffalo wing sauce.
Turn InstaPot on and set timer to 15 minutes on the 'Poultry' function. Do not open the lid until the pressure is completely released. (Check safety manual for further instructions)
Once chicken is cooked thoroughly, remove breasts from InstaPot and place in a large bowl. Shred chicken breasts with a fork until meat is completely separated.
Add cream cheese, greek yogurt, onion powder, garlic powder, parsley, and dill to the buffalo sauce in InstaPot. Stir until combined.
Return shredded chicken to the InstaPot and stir.
Add shredded cheese and stir until cheese is melted and mixture is smooth & creamy.
Top with chives and serve with carrots, celery, blue corn chips, or tortilla chips.
Print Now