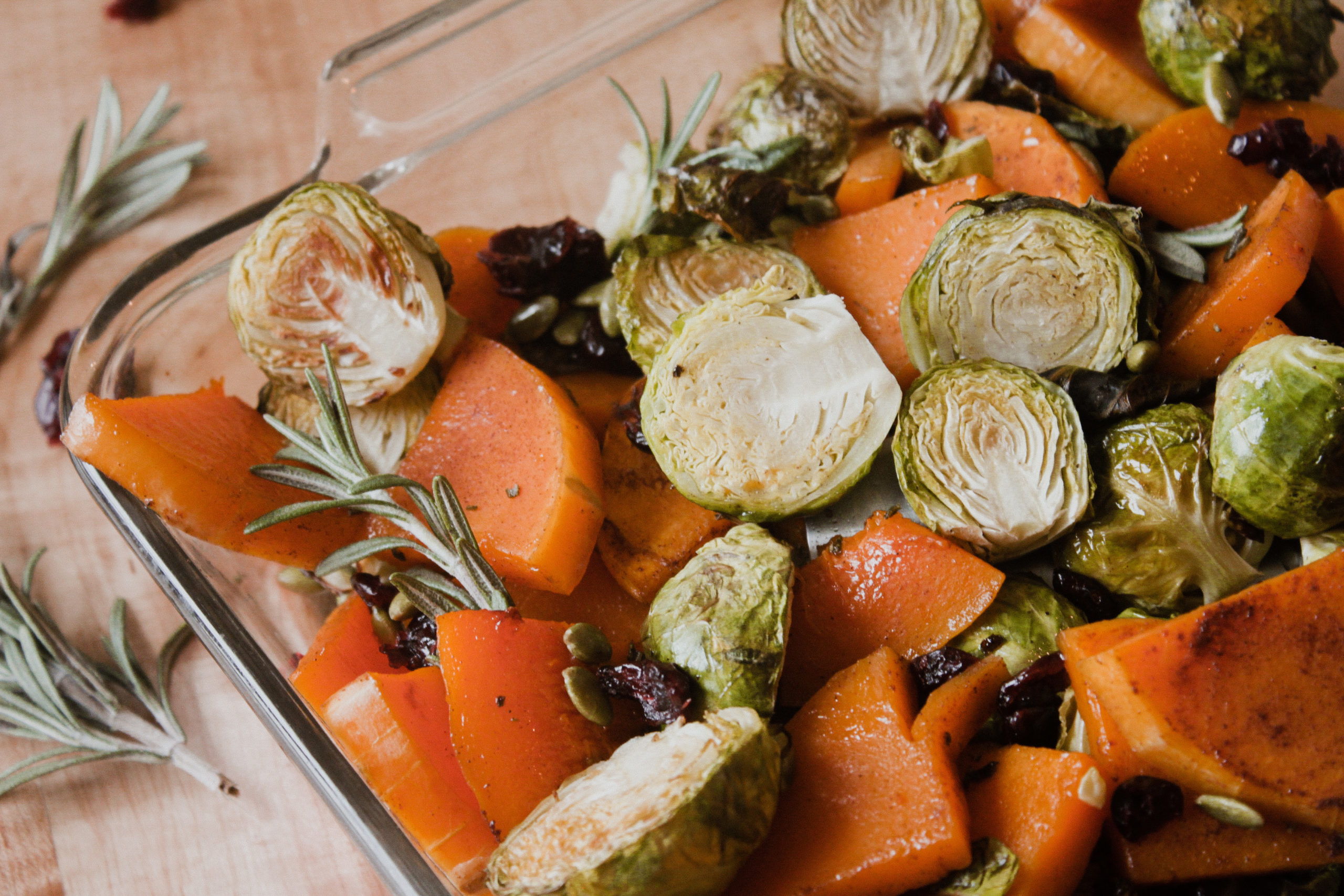 Roasted Brussels & Butternut Squash
Ingredients
Yields: 6-8 servings
Brussels Sprouts
1 lb brussels sprouts, trimmed and halved
1 tbsp olive oil
salt and pepper, to taste
Butternut Squash
1.5 lbs butternut squash, peeled, seeded and diced
1 tbsp olive oil
2-3 tbsp 100% maple syrup
1 tsp cinnamon
1 tbsp fresh rosemary, finely chopped
Other
1/4 cup pumpkin seeds
1/3 cup dried cranberries
Instructions
Preheat the oven to 400°F.
Trim and halve brussels sprouts. Use a vegetable peeler to peel the butternut squash, remove seeds using a spoon, and dice squash into 1 inch pieces.
Toss brussels in 1 tbsp olive oil and place on a baking sheet. Season with salt and pepper to taste.
Toss diced butternut squash in 1 tbsp olive oil, maple syrup, chopped rosemary, and cinnamon. Place the mixture on a separate baking sheet.
Place both baking sheets in the oven for 20 minutes. Turn both brussels and butternut squash half way through cooking process (approximately 10 minutes).
Remove the brussels and butternut squash and transfer into a baking dish or large bowl. Add the pumpkin seeds and dried cranberries. Combine mixture and garnish with a pinch of chopped rosemary. Serve and enjoy!
Print Now